Are you looking for ways to create a comfortable, stylish look that's consistently cool but never too attention-grabbing? Then you should consider Normcore fashion! This trend has been growing in popularity over the past couple of years and is perfect for everyday wear when you want to make a subtle statement. With just a few carefully assembled pieces, it's easy to create relaxed yet fashionable looks that ooze laidback confidence. In this article, we'll be exploring how you can create your own timeless wardrobe by incorporating classic elements into your outfits and why Normcore is such an attractive choice whether you're dressing up or dressing down. So let's get started with our guide on creating comfortable and stylish Normcore outfits for any occasion!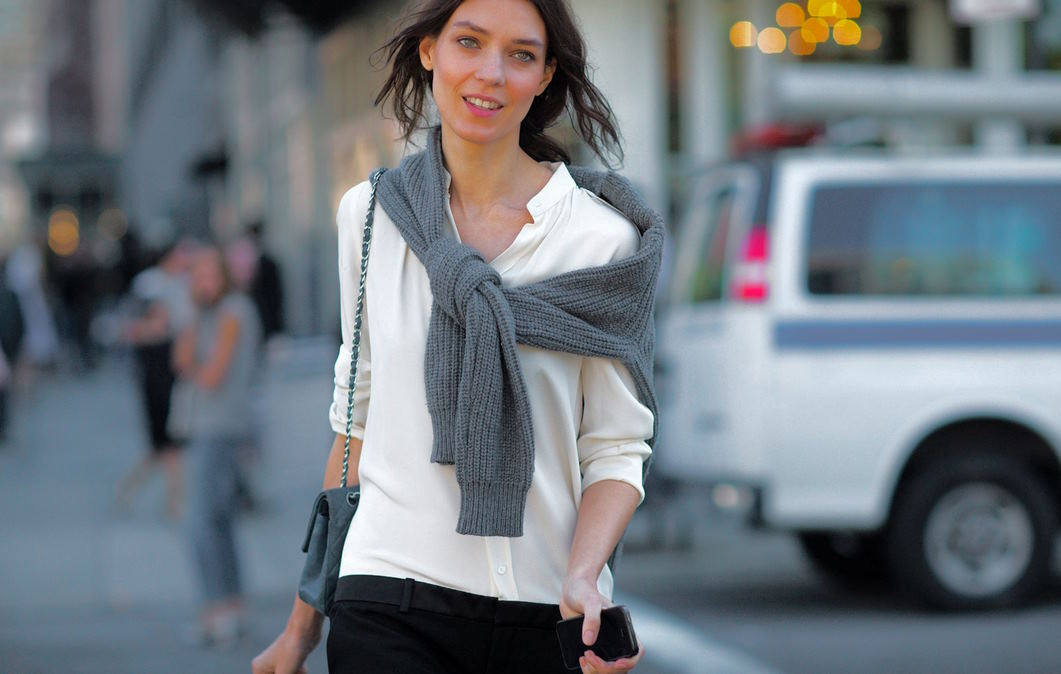 The new normcore fashion trend and how to pull off comfortable cool-girl looks
Normcore fashion is on the rise, quickly becoming one of the most popular style trends. For those who don't know: Normcore is a minimalist trend that emphasizes comfort over fashion. It consists of subtle, classic pieces such as plain T-shirts, jeans, sneakers, sweatshirts and hoodies.
At its core, normcore is about being comfortable in your own skin and not worrying too much about what others think or how you look. To pull off a successful normcore look, take cues from street style stars like Alexa Chung and Chloë Sevigny by investing in items like relaxed tees with rolled-up sleeves and slouchy boyfriend jeans. Add some fun accessories to give your look a bit of personality, such as patterned socks, bold sneakers or statement jewelry.
When it comes to normcore fashion, comfort and ease are key. So layer your basics with lightweight cardigans and oversized sweaters for added warmth and texture. Finish off the look with a structured bag that will give it some polish—think a mini backpack or cross-body bag—and you're ready to go! With this easy formula, you can create effortlessly cool looks that will keep you comfortable all day long.
A guide to creating the perfect normcore look for your wardrobe
Normcore style has been around for a while, but it's recently taken the fashion world by storm. Normcore is all about embracing neutrality and simple, comfortable, low-key clothing choices. The normcore look is timeless, classic, and effortless – not to mention highly fashionable!
So how do you create the perfect normcore wardrobe? Here are some tips:
Choose Neutral Colors – Neutral colors like black, white, grey, navy blue, tan and beige should form the base of your wardrobe. These neutral colors will pair well with any other statement pieces or accessories you add in later.
Invest In Quality Basics – A great collection of basics will build a strong foundation for your normcore wardrobe. Look for simple pieces like plain tees, trousers, denim jeans, and sweatshirts – all in neutral colors of course! Investing in quality items will ensure that the garments last longer and give you more value for money.
Layer It Up – Create interesting looks by layering different clothes together. Start with a basic tee or shirt and layer on sweaters, cardigans or jackets to change up the look. A great tip is to choose one statement item, such as a printed scarf or a bold color top, then build the rest of your outfit around it using neutrals.
Accessorize Wisely – Accessories are essential to any look, but less is more with normcore. Invest in timeless pieces like a pair of sunglasses, an interesting watch or perhaps a scarf – but keep the rest to a minimum.
With these tips and some creativity, you can create the perfect normcore wardrobe that's both stylish and comfortable. So go ahead and give it a try!