Eyeshadow can be an intimidating thing to tackle. You want something that looks natural but polished, and it often feels as though there are endless possibilities when you're standing in front of a makeup counter or scrolling through tutorials online. But don't worry – with the right tips and tricks, anyone can learn how to blend eyeshadow like a pro! From selecting the right brush for your shadow type to layering your hues properly, this post will give you everything you need to take your look from "meh" to purrr-fectly executed. So keep reading for all our tips on mastering eyeshadow blending – once you get the hang of it, we think you're going to love playing around with different color combinations and techniques!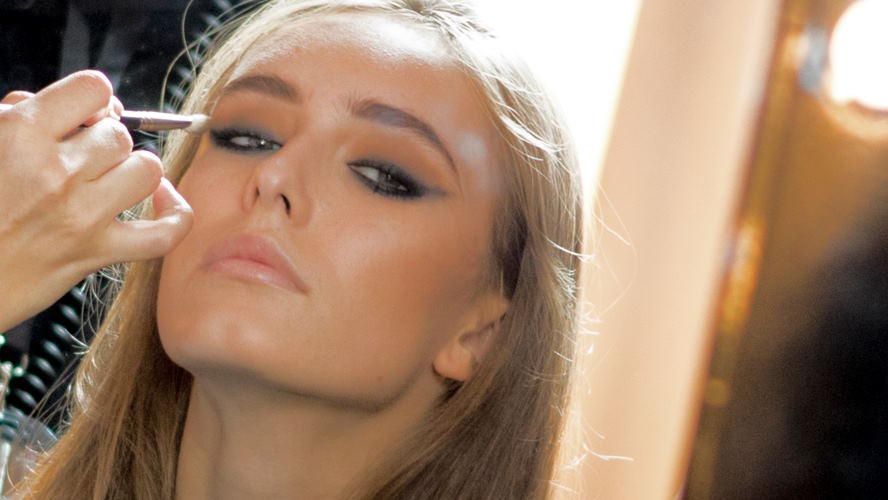 Creative ways to blend eyeshadow like a pro
Use a blending brush to diffuse harsh lines – A great way to create a seamless blend of colors is by using a good-quality blending brush. Move the brush in circular motions over any harsh lines between colors, gradually fading them into each other. This will give your look an even and natural finish.
Layer colors for more dimension – When you want to add extra depth to your eyeshadow look, layering different shades and tones on top of each other can help achieve the desired effect. For example, apply a light base color first and then layer darker colors onto that base shade for more intensity.
Create a gradient effect – Creating a gradient with your eyeshadow is one of the best ways to blend shades. Start by applying the lightest color in the inner corner of your eye, and gradually build up to a darker shade as you move outwards towards the outer corner. Finish off with a blending brush for a subtle gradient effect that looks effortless and beautiful.
Use transition shades to soften harsh lines – Transition shades are great for blurring any harsh lines between eyeshadow colors. These shades should be lighter than both colors but slightly more pigmented than your base shade so they don't completely disappear when blended out. Apply a transition shade over any areas where the colors meet for a smoother look.
Use setting powder to prevent fallout – Setting powders are essential for preventing eyeshadow fallout and creasing. Apply a light layer of setting powder over your eyelids before you start blending to keep the colors in place and help them last longer. This is especially important when working with darker shades, as they tend to be more prone to smudging and fading.
Follow these tips and you'll be able to blend eyeshadow like a pro! With some practice and patience, achieving beautiful looks like no other is possible. Have fun experimenting with different eye makeup techniques, and don't forget to always stay safe by using clean brushes, applicators, and products!
Get creative and bold with these creative ways to blend eyeshadow
Mix and Match Color Palettes: For a bold look, pair complementary or opposite colors on the color wheel. Try combining a peachy orange with a deep purple or a bright teal blue with a soft pink. This can create stunning contrast and really make your eyes pop!
Use Gradient Blending: A gradient blend starts light at the inner corners of your eyes and gradually darkens outward towards the crease of your eye socket. This creates an almost ombre effect when you look in the mirror and helps define your eyes without harsh lines.
Experiment With Glitter: Adding glitter to your look is an easy way to add drama to any eyeshadow look. Just be sure to use a glitter glue or eye primer before applying any loose glitter to ensure it stays in place.
Try Color-Shifting Eyeshadows: Color-shifting eyeshadows are becoming increasingly popular as they give you multiple looks all at once. These eyeshadows usually have two colors that shift when you move your head, creating an almost magical effect on the eyelids!
Create a Cut Crease Look: A cut crease look is created by blending darker shades into the crease of your eye socket, then using a lighter shade to outline and define the upper lid. It's a great way to add definition without being too overbearing with dark colors or glitter.
Try Double-Stacking Eyeshadow: Double stacking is the way to go if you want to add extra depth and dimension to your eyeshadow look. Layer two shades on each other, ensuring they blend seamlessly for a truly unique style!
Tone On Tone Look: Make your eyeshadows pop using colors from the same family or tone, like blues, purples, greens, oranges. This can give a subtle but elegant look that really pulls an entire look together.
Blend In The Highlighter: To make your eyeshadow look even more eye-catching, try blending in a light-colored highlighter at the inner corners of your eyes. This creates a subtle yet mesmerizing effect that will make your eyes really stand out!
Add Some Drama With A Smoky Eye: Who doesn't love a good smoky eye? Use shades of gray, black and brown to create this sultry look and don't forget to blend, blend, blend! The more you blend, the better the outcome!
Try Color Blocking: If you want to go all out with your eyeshadow look, color blocking is the way to do it. Pick two contrasting colors – like pink and green – and use them in blocks or stripes around your eyes for an edgy statement look.
These are just a few of the many creative ways to blend eyeshadow colors. Have fun and experiment with different looks until you find a style that works for you! With enough practice, soon, you'll be able to master any look you want.