As a model, you understand just how important your appearance is for achieving success and making a great impression in the competitive modeling industry. Furthermore, you know that having high-quality professional makeup products on hand can make all the difference in putting forth your best self at job opportunities. With this in mind, we've compiled a list of essential items to include in the ideal model-approved makeup kit — everything you need to look camera ready and create an array of stunning looks! In addition, these items are perfect for taking care of skin health while allowing you to express yourself through beauty. Read on below to learn more about what should be included in your professional arsenal!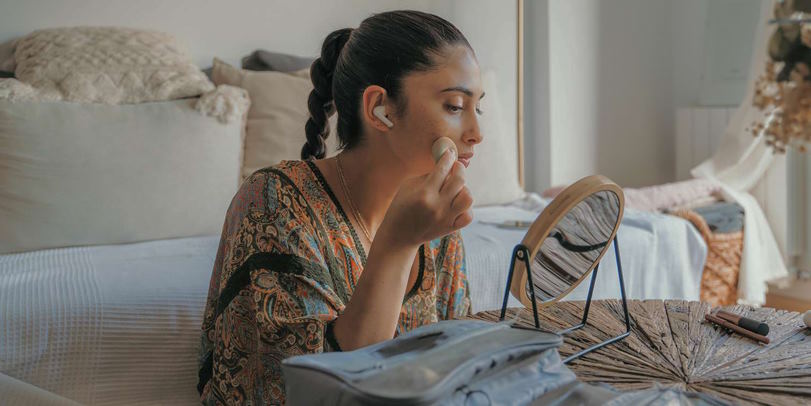 Unpacking your professional makeup kit – the essential products every model should own
Once you've stocked up on the basics, it's time to think about the details. Professional makeup artists rely on an array of products that they use to create their looks ranging from specialised primers to long-lasting lipsticks. Here are some essential products every model should have in their professional makeup kit:
Primer: Primer is a must for creating flawless makeup looks. Look for formulas that will help smooth out your skin and fill in any lines or pores. This will provide a perfect base for applying foundation and other products evenly.
Foundation: Make sure you choose a lightweight foundation that has good coverage but still looks natural on the skin. Many different types of foundations are available, so it's important to find one that works best for your skin type.
Concealer: Choose a long-wearing concealer that won't crease or smudge throughout the day. This is essential for hiding any blemishes or discoloration and creating a flawless canvas for other products.
Blush: A soft, rosy blush can add a healthy glow to the cheeks and create an overall fresh look. Look for shades that will complement your natural skin tone and give you a subtle but radiant finish.
Highlighter: A good highlighter adds dimension to your face by highlighting areas like cheekbones and brow bones. Choose a formula that looks natural on the skin and won't create an oily finish.
Eyeshadow: This is key for creating stunning eye makeup looks. Choose a palette with at least 2-3 shades of eyeshadow, including one light shade, medium shade, and dark shade. This will give you the versatility to create day and night looks.
Mascara: Longer lashes can open up your eyes and make them more awake and alert. Look for mascaras that will darken, lengthen, separate, and curl your lashes without any clumps or flaking throughout the day.
Lipstick: A good lipstick should be long-wearing but still look natural and comfortable on the lips. Look for hydrating formulas that have a sheer finish, so you can easily create subtle day looks or bolder night looks.
These 8 essential products should be your go-to's when creating any makeup look. With the right tools and techniques, you can create stunning makeup looks that will last all day (or night) long!

Get runway-ready makeup look at home with these essential tips and products
Start by prepping your skin: Before applying any makeup, give your face a good cleanse and moisturize with a gentle facial cleanser and a hydrating moisturizer.
Choose the right foundation: Opt for light coverage BB or CC creams rather than heavy foundations to achieve a natural look. Also, remember to blend it in well around the jawline and hairline.
Conceal away blemishes: Using an undereye concealer will help hide dark circles and brighten up your complexion. Use a full-coverage concealer for blemishes that matches your skin tone perfectly.
Add blush for definition: Applying blush on the apples of your cheeks will help define and enhance your cheekbones. Choose a color that complements your skin tone, such as a warm pink or peach.
Accentuate the eyes: To make your eyes stand out, use eyeliner and mascara to open them up. Start by lining the upper lash line with a soft pencil liner, then apply two coats of volumizing mascara.
Finish with lip color: To give your face a pop of color, choose lipstick or gloss in shades like nudes, corals, pinks or reds for an instant glam look. Alternatively, you can use tinted lip balms to add subtle color to the lips.
Set everything in place: Finally, don't forget to set the makeup with a light dusting of setting powder or spray. This will help your makeup last longer and look seamless all day.
Follow these tips and you'll be ready to take on the runway!