Are you looking for a new hairstyle that's both stylish and modern? Look no further than the attractive quiff! A quiff haircut can offer women a fun way to switch up their look with an edgy, fashion-forward vibe. From sleek and straight to soft waves, there are plenty of different ways you can style your hair into a quiff without compromising on femininity. In this blog post, we'll be exploring some trendy quiffs perfect for ladies who want to make a statement with their tresses this season. So get ready to discover how you can create stunning hi-fashion looks with the perfect combination of volume, texture and shape — it will leave heads turning wherever you go!
Create a bold look with these quiff hairstyles for women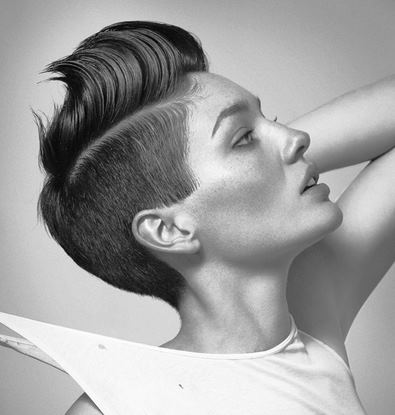 Quiffs are a fun and fashionable way to style your hair, and there is no shortage of options for women. First, consider the gathered look for a classic quiff that will make an impression. Start by teasing or backcombing the hair at the crown of your head, then use your fingers or a comb to create volume. Next, gently pull hair up towards the top of your forehead to add extra height and shape to the quiff before securing it with pins or clips.
For a more modern take on the quiff hairstyle, try adding curls. Curling all of your hair will give you plenty of lift and body around the crown area, which can create an amazing voluminous effect when styled into a quiff. You can opt for big, bouncy curls for a retro feel or tight micro-curls for a modern look. Either way, you'll surely turn heads with your statement quiff.
If you want something less dramatic but still stylish and eye-catching, the messy quiff might be the perfect option. To create this style, use a texturizing spray all over your hair before running your fingers through it to create texture and volume. Then gather your hair up towards the front of your head and secure it with bobby pins. The result is an effortless yet chic quiff that looks great at any event or occasion.
No matter what type of quiff hairstyle you opt for, use a good hairspray or styling product to keep your look in place all day long. With the right products and some practice, you can master this classic hairdo and flaunt it with confidence!
The quiff hairstyle – get the look that makes a statement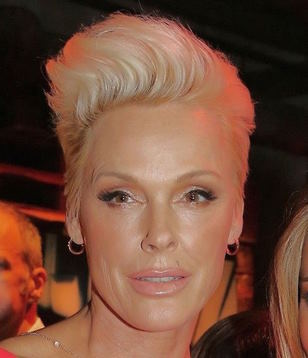 The quiff hairstyle is one of men's fashion's most iconic and timeless looks. It's often seen as a symbol of rebellion and individuality, so it won't surprise that many celebrities have adopted it over the years. The look involves having your hair cut into an upward wave at the front creating a 'quiff' shape. To get this style, it is important to make sure you are using the right products, such as wax or pomade, to make sure that your style holds its shape throughout the day. It can also be useful to use volumizing products to give extra lift at the roots and help create more texture throughout. When styling your quiff, using a comb or brush to create the shape is key and then using your hands to help create height. Once you have gotten the desired shape, remember to keep all the hair in place by using hairspray–this ensures that your style holds its form throughout the day. With enough practice, you will be able to master this timeless look and make a statement with your hairstyle!
By following these simple steps, you can be sure you are rocking one of the most iconic looks. So go ahead and give it a try–you won't regret it! Who knows, maybe you'll also gain some street cred in the process.